Now that we're all spending a whole lot more time at home, many people are thinking about adding a home wet bar. Whether that's a small walk-up style bar, or a counter with seating and a back bar, why not make it a great place to entertain friends and family?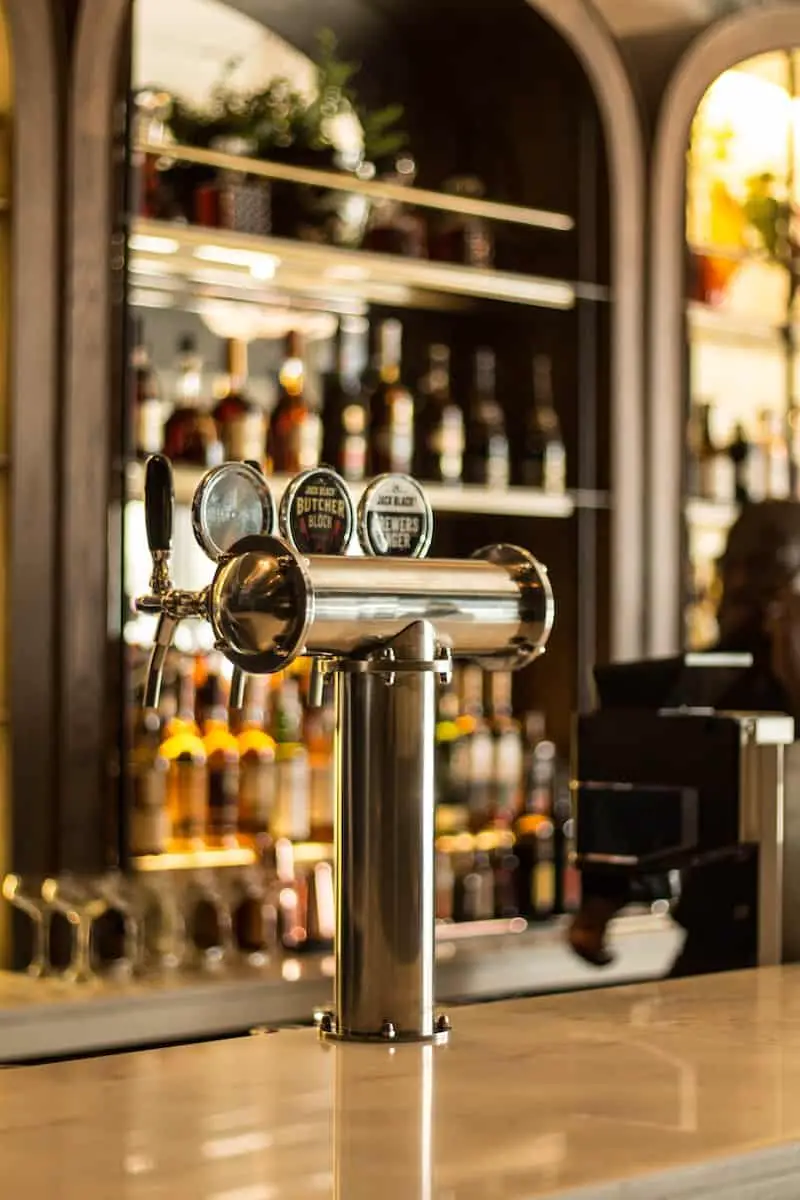 Choosing a Home Wet Bar Countertop
The countertop choice is important – it will set the vibes for your home wet bar. There are few questions to consider before choosing a counter.
Start by considering the overall use of your bar. How do you plan on using the area?
Are you a master mixologist that loves to make all kinds of cocktails with an assortment of bar tools and cocktail shakers? Then you'll want a durable, low maintenance countertop that can withstand all the splashes and spills of acidic liquids, like lemon juice.
Or, are you just looking for a place to serve beer or wine? Then, you might choose a countertop that is lower maintenance, and doesn't need to be babied to stay looking great.
Or, do you just want a place for your buddies to sit while watching the big game? Then you might choose a more budget friendly countertop. (Convince your spouse that you should put the money you saved on the counter towards a bigger screen!)
Next, consider the overall aesthetic. Do you want a bright Boho inspired bar, a dark and moody man cave bar, a sleek and modern bar, or a traditional style bar?
Finally, what is the home wet bar budget? Is it beer and laminate or champagne and quartzite?
Now that a few essential questions have been answered, it's a little bit easier to narrow the field of countertop materials. Here are our top five choices for a home wet bar countertop.
Quartz Countertop

Quartz, a man made material, is our top choice for a home wet bar. It's harder than granite and incredibly durable. Quartz is also stain, chip and etch resistant. Unlike natural stone countertops, quartz does not require sealing and no maintenance. The last thing you want to do while entertaining at your home bar is to worry about keeping things clean or protected. Zero maintenance is the way to go.
There are a wide variety of manufacturers with an equally wide variety of available colors, patterns and finishes. As an engineered product, manufacturers can follow current design trends, and usually have an option that replicates many natural stone counters. Many people love having the look of a stone countertop without the drawbacks.
Quartz does have some criticisms, with the most common one being that it lacks the warmth and natural movement of a real stone. As always, beauty is in the eye of the beholder. Some people don't even notice a difference, while others think it looks incredibly fake.
Finally, quartz can be expensive. Just like natural stone countertops, there is a pretty wide range of prices. Depending on the selection, quartz countertops can cost between $50-$150 per square foot, just for the materials.
Our post A Quick Guide to Quartz Countertops has more information on this durable and popular option.
Quartzite Countertop

Quartzite is definitely trending upward in the countertop world. And, deservedly so. While quartz is an engineered product, quartzite is a natural stone. It has the beauty of marble, and is harder than granite or quartz. You can't get any better than that!
That hardness means it's naturally more resistant to staining, scratching and etching than other natural stone countertops. It's a popular choice for kitchen island countertops. But quartzite is so much more than a tough surface.
It's a beautiful and stunning material. Taj Mahal or Fantasy Brown would look amazing as a bar countertop. Take a look at our Quartzite Pinterest Board, and you'll see why this material might be your dream choice for a home wet bar.
Like other stone countertops, prices will depend on the availability and popularity. For the most part, quartzite comes in a similar price range as marble, $50 – $200 per s.f., depending on the stone. Be sure to check out our Quick Guide to Quartzite Countertops for further information.
Granite Countertop

Granite is the perennial favorite of builders and designers. And for good reason. Strength, durability, and beauty at a reasonable cost. It's one of the most popular types of stone countertops available.
As a natural stone, granite is porous. Not as porous as marble, but still porous. Periodic sealing prevents the stone from absorbing liquids and becoming stained. Overall, granite is a fairly low maintenance countertop choice.
Prices for granite countertops will vary with the stones rarity. There are many granite choices that are budget friendly, and there are many that hit the high end of the price scale. On average, expect to pay $50-150 per square foot. Pre-fabricated granite countertops are a great budget option for the home bar.
Granite is the top choice for kitchen countertops, so it makes sense that it would be a great choice for a home wet bar. Our post A Quick Guide to Granite Countertops has more information on this timeless material.
Laminate Countertop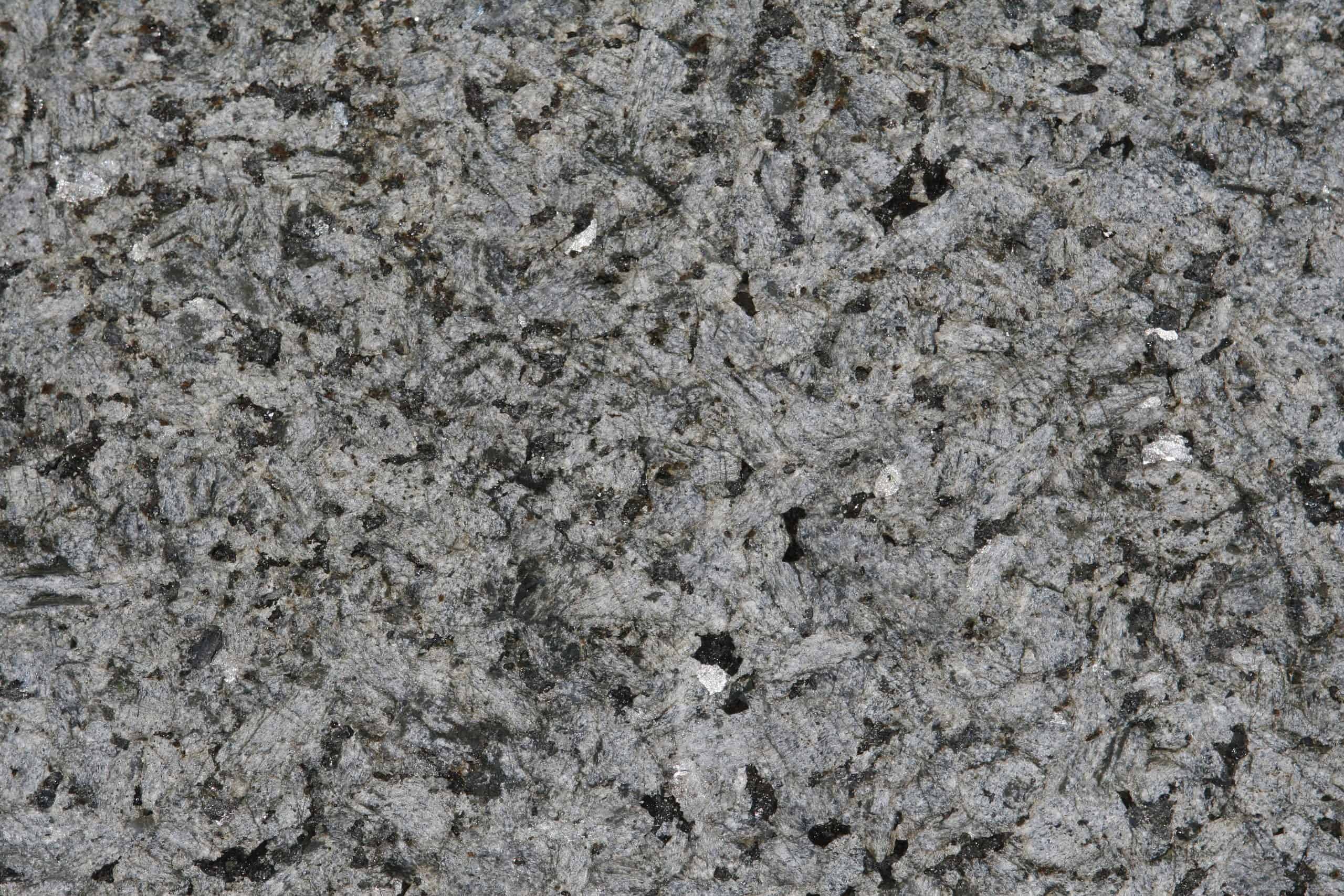 Laminate countertops have come a loooong way from the Avocado, Burnt Orange, and Harvest Gold colors of the 1970's. Today's laminate closely mimics natural stone. In fact, it can be a little hard to tell the difference between a laminate counter and a stone counter.
Usually known by the trade name Formica, laminate is a man-made material that was invented in 1912. (Who knew??) Thick pieces of paper are laminated to a particleboard substrate.
Laminate checks off a lot of the home wet bar boxes: it's durable, low maintenance, and budget friendly. With an average cost of $30 per square foot, laminate is a great option. Plus, it's DIY-friendly. Enlist your bar "patrons" to help out. "If you build it, they will come."
Soapstone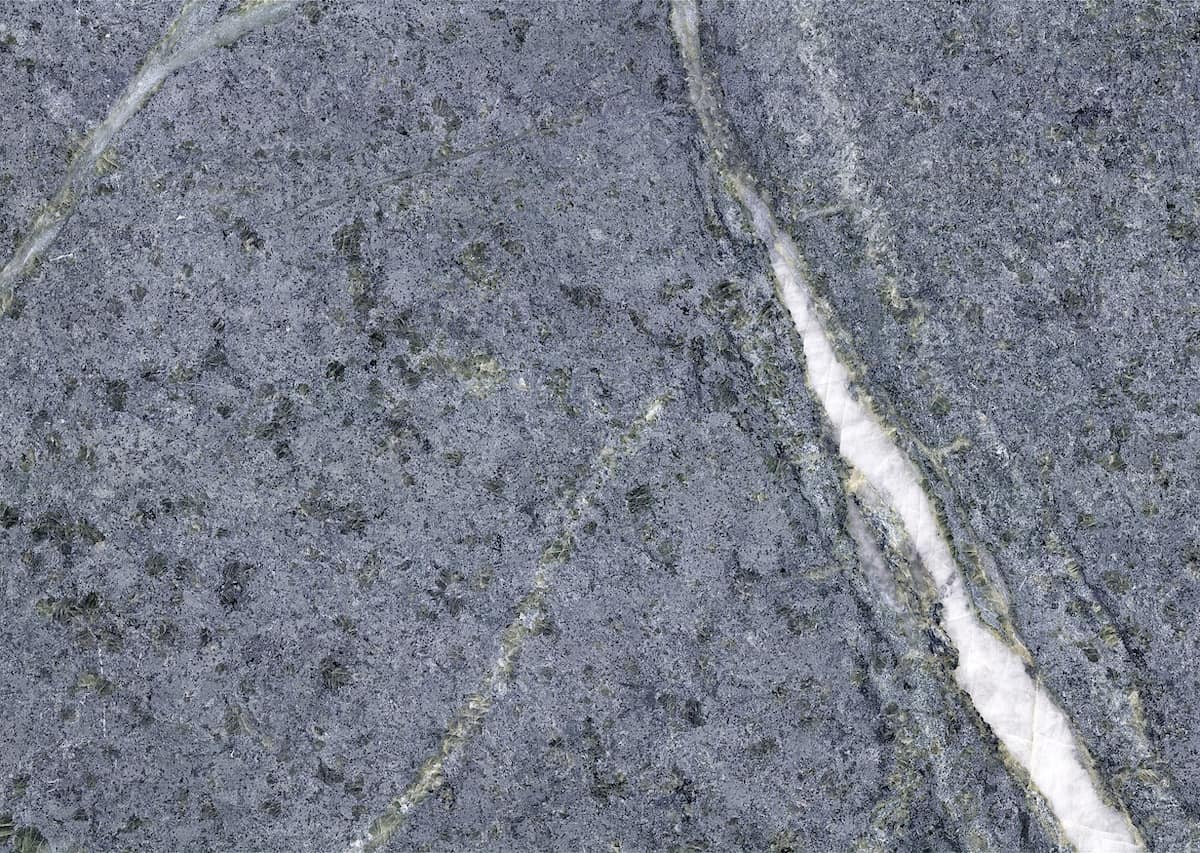 Soapstone is our final choice for a home wet bar countertop. This classic dark stone with white veins most likely covered your high school lab table. There's a reason it was chosen – it's tough!
Non-porous and anti-microbial, soapstone is also heat resistant. Theoretically, that shouldn't be a factor in a home bar, but sometimes things get out of hand. Soapstone is durable and stain resistant. It is susceptible to minor scratches and chips, but those can usually be repaired. Finally, soapstone does not require a sealer. Some people prefer to apply mineral oil to darken the stone to a more dramatic black.
Soapstone's biggest drawback is the price. At $70-120 per square foot, it falls on the higher end of stone countertops. However, there are some granites that looks like soapstone, that might be more budget friendly. Be sure to read our A Quick Guide to Soapstone Countertops for more information on this lovely material.
Final Thoughts on a Home Wet Bar Countertop
There is not a single, best-for-everyone countertop. Choosing a countertop depends on many factors, including your neighborhood, home, bar setup, bar use, budget, and your personal habits and preferences. Picking a countertop material is a highly personalized choice.
Not surprisingly, a home wet bar is very similar to a kitchen island. In many ways, a wet bar functions as a mini kitchen. Picking a countertop that works well in the kitchen, will most likely be a great choice for your home wet bar.
To help determine a countertop budget, we've created a free Countertop Costs Calculator. Simply input your countertop sizes, and the calculator will generate price ranges of eight different countertop materials. It can be really helpful to see what kind of budget you should set, based on the amount of countertop needed. Then you can narrow the field to materials that meet your budget.
Pin this for later!