Remember back when granite was all flecks and spots and busyness? It pretty much all looked the same, except only the colors were different? Lately it seems that granite has stepped up to a whole new level, and can look completely different than it used to. Here are five extremely versatile granite kitchen countertops that look nothing like your grandma's kitchen. 
Designing with Granite Kitchen Countertops
People often choose granite countertops because of its durability and relatively low maintenance. It can be a great choice for families.
But, granite also offers a ton of design versatility. It's like a wardrobe basic – when combined with "accessories" you can create completely different looks and styles. In this analogy, the "accessories" are the cabinets, backsplash, flooring, etc. One slab of granite can be used in several different design schemes and each one will look quite different from the others.
A granite countertop can be a key element in everything from an all white kitchen, to a trendy grey kitchen, to one filled with color. And it works with all styles too -from traditional, to modern, to transitional. It really all depends on the other design elements. 
All five of these granites have a lot of movement across the slab. With that in mind, they should be the star of the show. The thing that stops people in their tracks when they walk into the kitchen, and draws them to it like a magnet. They would be perfect for a kitchen island countertop. 
In order to make the countertops the star, keep the backsplash simple. A busy backsplash (a colorful glass mosaic, for example) fights the granite for attention. The eye doesn't know where to look, so it jumps around from one thing to the next. On the other hand, a simple subway tile backsplash is the perfect chorus that lets the star shine. 
5 Granite Kitchen Countertops You'll Love
These slabs caught my attention on a recent stone yard visit. All five are extremely versatile and provide an array of colors and neutrals. Choosing a polished, honed, brushed, or leathered surface finish provides even more options.
 

Golden Fantasy Dark
This beautiful granite from Brazil and India looks so luxurious. The combination of black, charcoal, cream, and gold gives a high end look to a kitchen. And, it's versatile too. For a more traditional kitchen, pair the granite with cream cabinets that have lots of detail. Simple, slab cabinets in black will create a modern, luxury kitchen. 
Pergamino
This granite from Brazil has an overall greige appearance. But it's certainly not boring! The white, cream, tan, dark brown accents give it a beautiful, warm color palette. I like that you can see areas where the stone was liquid at one point. This is another slab that can be paired with several different cabinets, such as white, cream, black, and dark wood stains to create different styles.  
Via Lactea Suede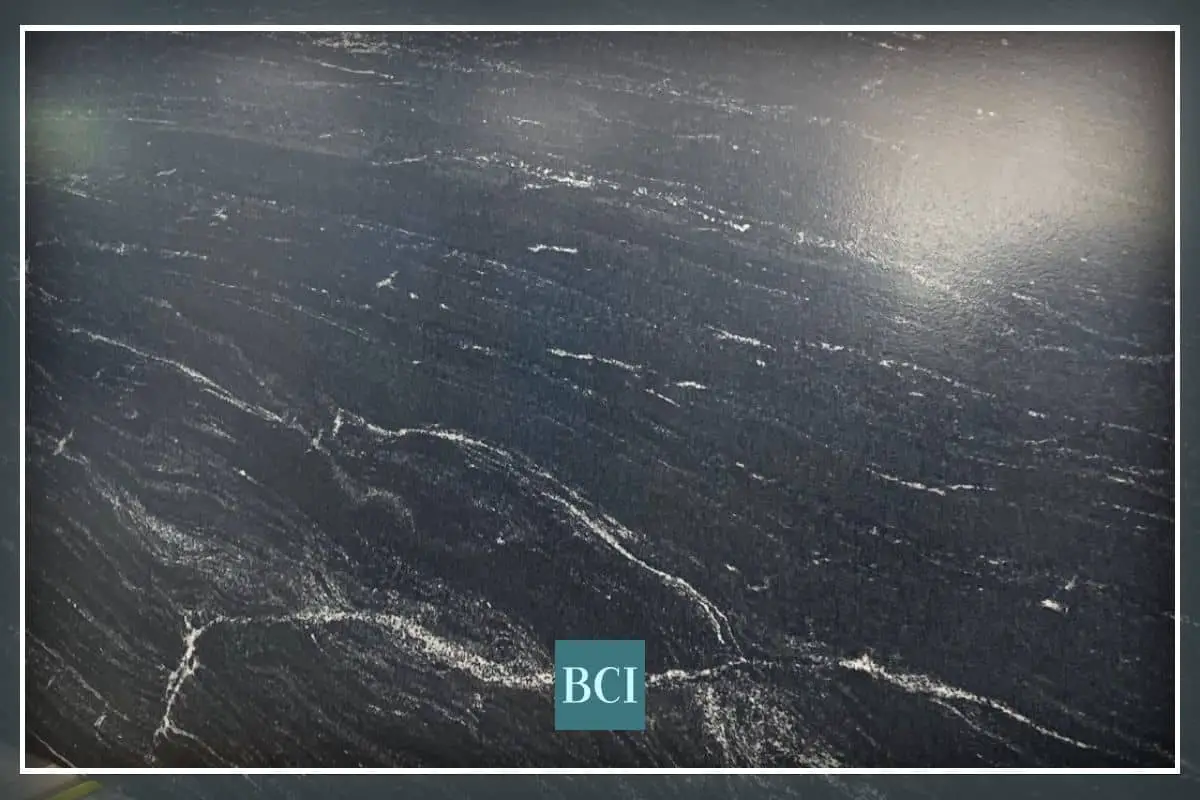 Another granite from Brazil, Via Lactea is reminiscent of soapstone with its black background and white veins. This slab has a suede finish, so it's slightly textured. Pair this stone with Craftsman style cabinets in a cherry stain, to create the perfect Mission style kitchen.   
Golden Dunes
This granite is from India. Although its name is Golden Dunes, this slab has an overall appearance of grey. However, it also contains white, cream, black, and various shades of brown and tan. It's another stone where you can practically visualize its formation. This stone would be lovely with simple cream or black cabinets. 
Fantasy Brown Granite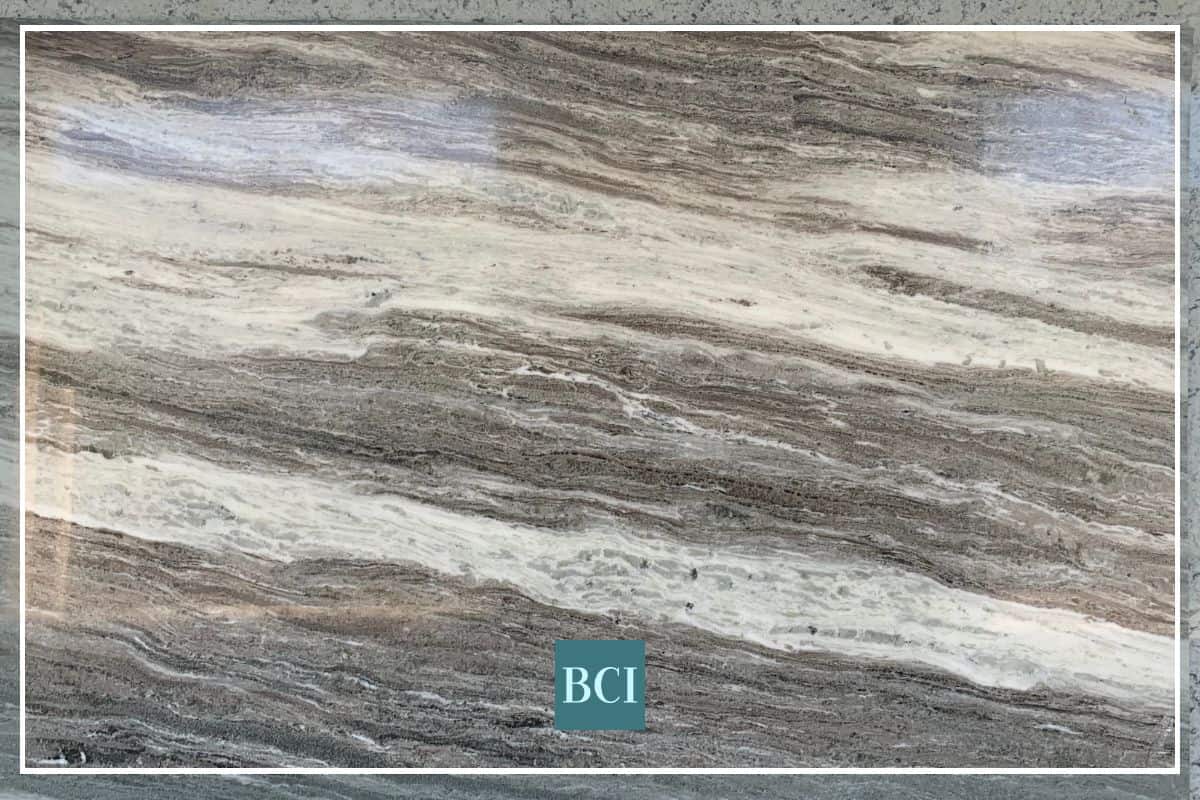 This last stone, quarried in India, is a bit confusing. Technically, it really isn't a granite and therefore shouldn't be on this list. I included it because it is often called granite, and depending on the slab content it can perform like a granite. Plus, it's so pretty.
Fantasy Brown is often labelled and called a granite. But it isn't. It's also sometimes called a quartzite or a marble. But it really isn't. Fantasy Brown is a metamorphic rock that has layers of quartzite AND marble. Because of this composition, it is often called a "soft quartzite", meaning it has some of the durability of quartzite but isn't as hard.
Either way, Fantasy Brown is still a beautiful countertop and would make a beautiful kitchen island. Paired with cream colored Shaker cabinets, it would make a beautiful traditional style kitchen. Or, pair it with a simple slab cabinet door with a dark grey stain for modern, luxurious look.
These five stone countertops are just a small sampling of the huge variety of granites that are available. If you're building a new home, or remodeling a kitchen, take a trip to your local stone yard and check out their selections. You'll be surprised at how many choices there are and the beauty you see.
We'd love to hear from you! Do you have a favorite from this group? What would you pair it with? Let us know in the comments!
If you're planning on getting new countertops, be sure to grab our Free Countertop Costs Calculator. It can help you narrow down your countertop choices and meet your budget.
Pin this for later: